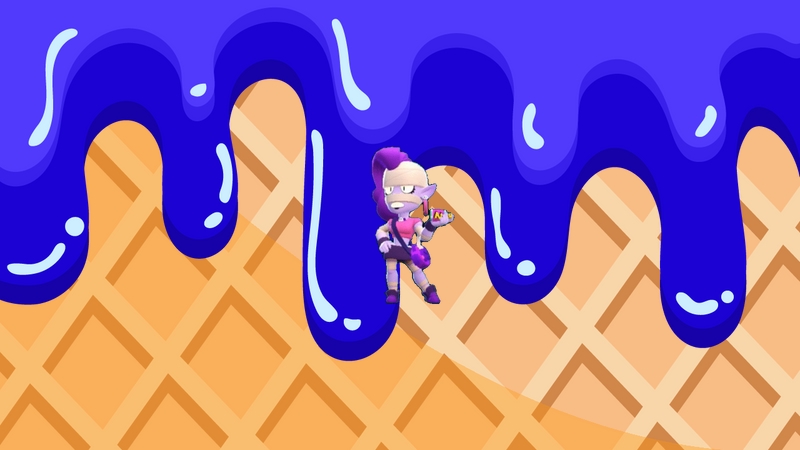 Brawl Stars Collection
Brawl Stars is a multiplayer online battle arena in the third-person shooter style developed and published by a Finnish video game studio SuperCell and was purchased by Chinese conglomerate Tencent holdings. The game consists of various game modes, each with its own objectives. Players need to control game characters called brawlers, that they choose, to complete the objectives and win the match. Players unlock those brawlers through the brawl pass, in the trophy road, on can purchase them in the in-game shop.
The Brawl Stars game currently includes many game modes, like showdown where each player plays a game against all other players or in a team of two against other similar teams; Gem Grab where you need to collect and hold gems from the mine; Bounty the classical team deathmatch; Brawl Ball where you need to score goals to the enemy team; Heist where you need to destroy the enemy safe first; Robo Rumble a team of three players protects the safe against hordes of robots and a Boss; Boss Fight where a team of three players needs to defeat a boss and his minions, and additional game modes that are enabled on holidays for players to enjoy.
We like Brawl Stars and that's why we created our fanart Brawl Stars progress bar collection where you can find such progress bars like a fanart Brawl Stars skull logo, Brawl Stars Buzz in a progress bar, STU dance progress bar, Running Fang for YouTube, Mandy ok Pin for YouTube and many other cute fanart custom progress bars for YouTube.
I don't have time I have to Brawl with a new Brawl Stars progress bar collection for YouTube.
You still do not have Custom Progress bar for Youtube?
Install it from the official Chrome Web Store